Vietnamese handmade soap
Why should you use natural soaps?
Natural soaps deliver up to 100% safe and reliable use, which is a smart choice for savvy consumers.
Natural soap has a general formula that is: Soap - oil - odor.
Olive oil, coconut oil, rice bran oil ... or massage oil, jojoba oil, almond oil .. are the second major ingredient and also the main determinant of the skin's ability to soaps. , ensuring the natural elements that users expect. In addition to natural soap, Cocosavon will add natural ingredients such as coconut, crema, rice bran, Fruits, greens, turmeric ... combined with pomelo peel, sea salt, fresh fruits, aromatic oils and Glycerin, resulting in more positive improvements to the skin of the user. absolutely safe.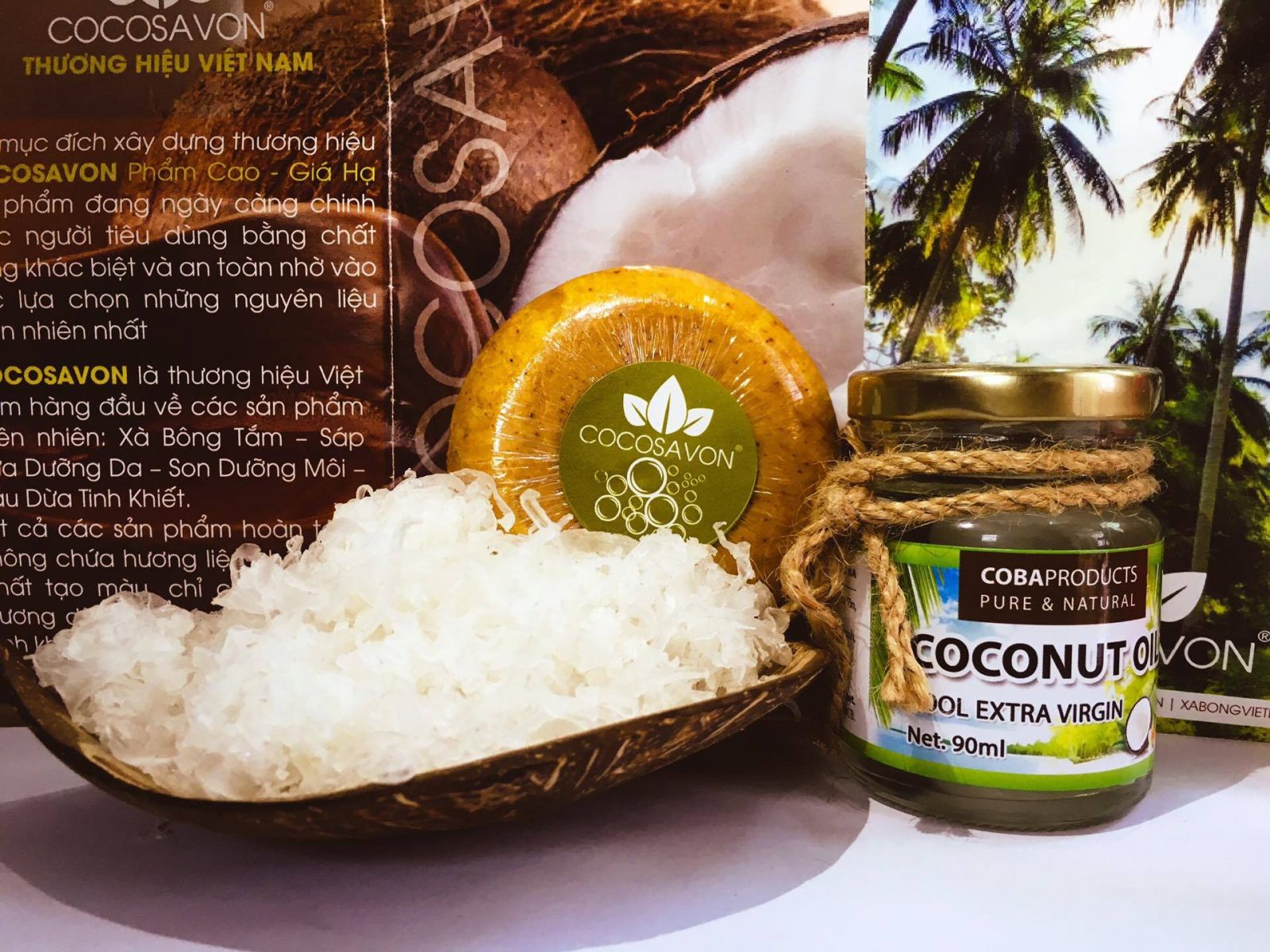 Natural soaps have a better moisturizing effect, so they are also suitable for people with sensitive skin, oily skin, irritated skin or for the treatment of dermatological diseases such as scabies. candles, blackheads, eczema.
On the other, because it is made mainly from natural materials, the soap can decompose on the environment after a few days and absolutely does not harm the environment.
Features of COCOSAVON natural soap:
- Does not contain any harmful ingredients, No preservatives, no additives, chemicals and incense.
- Moisturize the skin, make the skin soft and comfortable.
- Good sun protection from being moisturized and natural vitamin E in coconut oil and other natural essences.
- Use safely for face, whole body, skin disease, allergic skin, oily skin or sensitive skin.
- Light fragrance characteristic of each refined product.
- The pH of Cocosavon is always in the saturation range (pH 6).
- Use the properties of coconut oil to kill natural bacteria, Bath 3 times more than regular soap, do not dissolve rapidly in water, use longer term.
Made in Vietnam
Thông tin liên hệ
PREMIUM NATURAL SOAP VIETNAM
Cocosavon Ha Noi Office
No. 19 - lane 178/5 Tay Son, Ha Noi, Vietnam
Hotline: (+84)2462 603 861 - (+84)909 582 386
Cocosavon Ho Chi Minh Office :
No.29/12 Hoang Hoa Tham, Binh Thanh District, Ho Chi Minh City, Vietnam
Website: http://xabongthiennhien.vn - cocosavon.com
Email: Sales@cocosavon.com - Xabongdua.com.vn@gmail.com